Mt. Vesuvius Webcam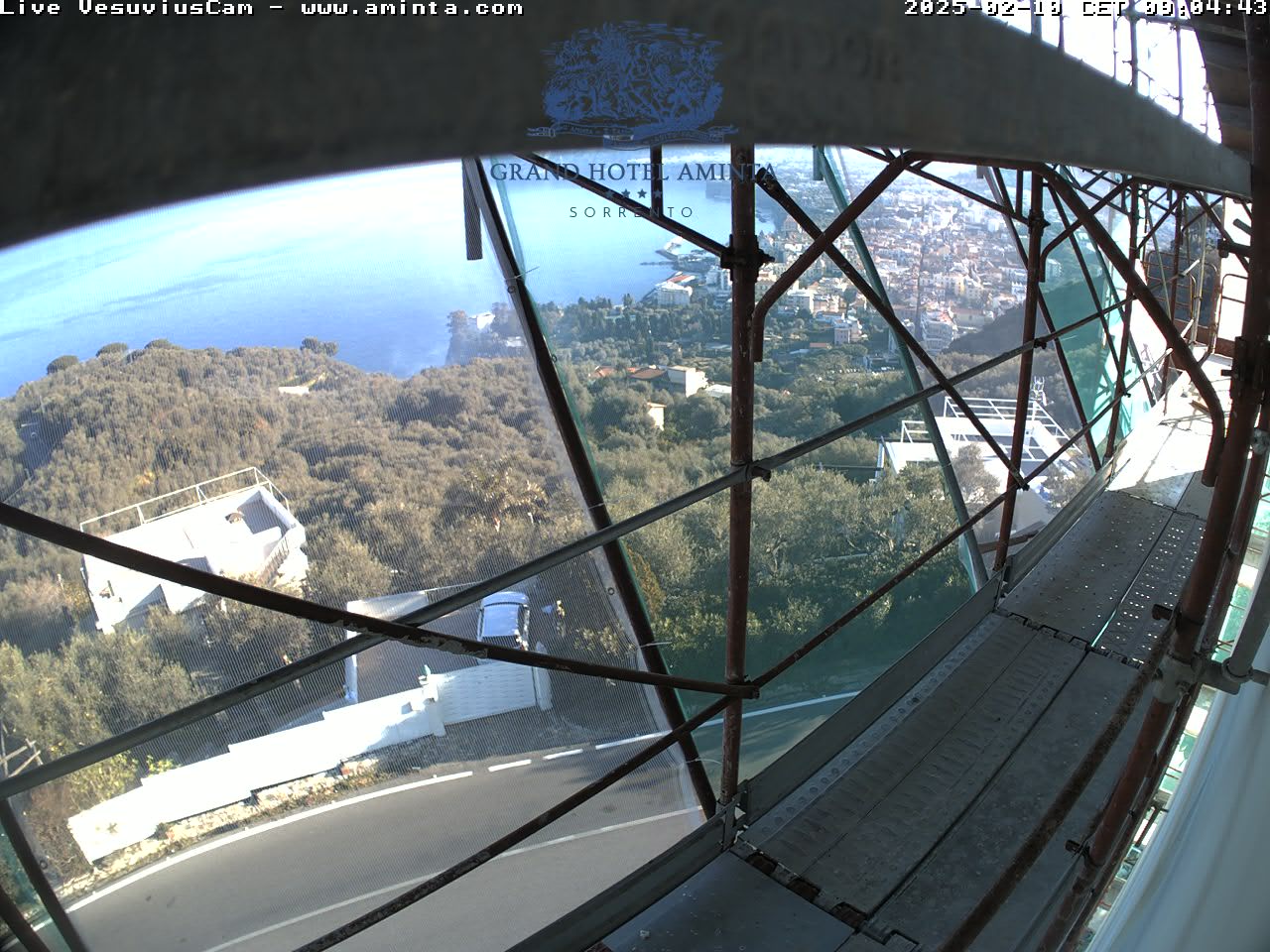 Mt. Vesuvius Webcam
Mt. Vesuvius Webcam: view of Mt. Vesuvius from Sorrento (it is often hidden by haze). Updates every 60 seconds.
Geography:
Italy
. Time zone:
GMT+02:00
Broadcast quality: photo, 720p. Status:
webcam is online
(checked).
Webcam on map
Coordinates unknown.

If You know the coordinates of this webcam, please report them to us in comments on this page. Thank you in advance.